Kjartan Farnes from Tønsberg, Norway is a self-proclaimed "property transformer" who helps people to create their dream home.
Kjartan helps people with innovative ideas when renovating houses or apartments. He creates stylish homes with smart, integrated design solutions. In many of his projects, he has used Temptech wine cabinets.
"A wine cabinet in the home helps to put the icing on the cake of the interior design," he says. In this elegant house project, Kjartan has installed two of Temptech's Copenhagen wine cabinets in the living room wall. The two built-in wine cabinets elevate the home's modern urban design. Looks good, doesn't it?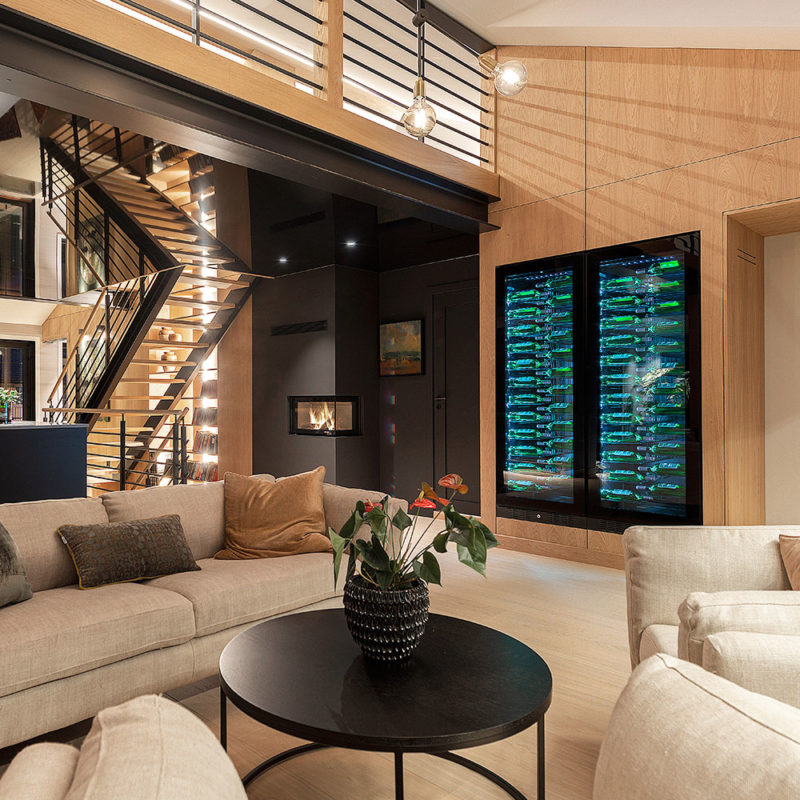 Wine wall
A wine wall or wine room in the home is a dream for many people but is often a very expensive solution. A simpler and more affordable solution is to install several wine cabinets next to each other, as in this house project. Having several wine cabinets also gives you the option of multiple temperature zones.